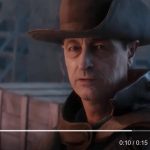 ---
Newest Battlefield 1 Video Teaser Shows The Runner Chapter
More and more videos are coming out before the Battlefield 1 release date, covering various game missions and modes. Just after 12 minutes length video of Battlefield 1 gameplay was released, EA announced another video teaser from The Runner chapter of the game.

The newest Battlefield 1 single-player teaser is only 30 seconds long and it shows a glimpse into the battle against Ottoman Empire which happens in The Runner chapter. In this chapter your character is an Aznac runner whose main mission is to transfer extremely important messages to partners of the battleground.

The upcoming Battlefield 1 is different from its previous versions as it features a number of playable characters rather than just focusing on one single character. Each "War Story" in the game has its own character so Battlefield 1 will have five playable characters in total. EA already commented on their decision to include multiple characters in the game: "We felt that to have one character hopping through those different settings wouldn't be as immersive or totally respectful to the setting."

Battlefield 1 is expected to be released on October 21. World War I shooter game will be available for Xbox One, PlayStation 4 and PC.
In "The Runner," witness an unprecedented naval invasion of the Ottoman homeland. More #Battlefield Single Player: https://t.co/wn8s3dpC6h pic.twitter.com/kswHhbU6TH

— Battlefield (@Battlefield) October 3, 2016